Universal Waite Tarot Deck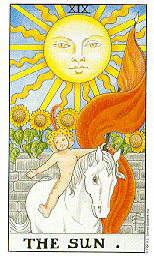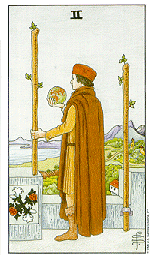 The Universal Waite deck is a near-duplicate of the Rider-Waite except that it has "softer color tones and subtle tints, instead of flat areas of color." Mary Hanson-Roberts, the artist of the Hanson-Roberts Tarot, executed a new coloring of Pamela Coleman Smith's original line drawings at the request of U. S. Games Systems. Her coloring reveals more details in the figures, costumes, and symbols. A side-by-side comparison of a few cards reveals the subtle differences. The Universal Waite deck is also available as a boxed set with the classic The Pictorial Key to the Tarot written by Arthur Edward Waite (340 pages).

Universal Waite Version
Number of Cards
Size
Copyright
Order Code
Price (US)
Regular
78
22 major
56 minor
2 3/4" x 4 3/4"
1991
0-88079-496-8
$15.00
Tiny
" "
13/16" x 1 3/8"
1998
1-57281-122-6
$5.00
Tiny on a Keychain
" "
Cards
13/16" x 1 3/8"
Plastic Case
1 5/8" x 2"
1998
0-57281-198-6
$7.00
Deck/Book
Boxed Set
with book
"Pictorial Key to Tarot"
" "
Cards
2 3/4" x 4 3/4"
1990
1992
0-88079-416-X
$23.00

How to Order

Back Design: See right
Language of Card Titles: English
Style of Suit Cards (2-10): story pictures
Also Included: instruction booklet, inspiration card
Major Arcana:
Fool, Magician, High Priestess, Empress, Emperor, Hierophant,
Lovers, Chariot, Strength, Hermit, Wheel of Fortune, Justice,
Hanged Man, Death, Temperance, Devil, Tower, Star, Moon,
Sun, Judgement, World
Suit Names: Wands, Cups, Swords, Pentacles
Court Cards: King, Queen, Knight, Page
Links to Other Sites:
Wicce review of Waite tarot decks
Wicce review of the tiny Universal Waite
Bethan Arrowsmith review of the Universal Waite
Taetia Zysshe review
SAMPLE CARD IMAGES: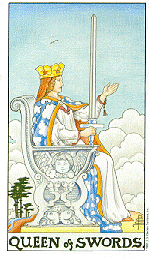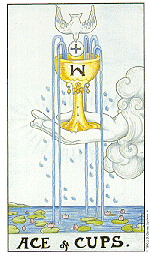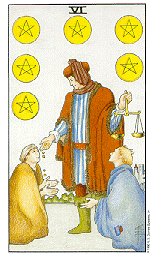 Text based on the instruction booklet.

[ Order ]
[ Main ]
[ Lessons ]
[ Cards ]
[ Spreads ]
Copyright © 1995-2002 by Joan Bunning